Volunteers' Week – It's a chance to say thank you for the contribution millions of volunteers make across the UK and a great way to recognise and thank all our volunteers, for all the amazing things they're doing to help us make a difference.
---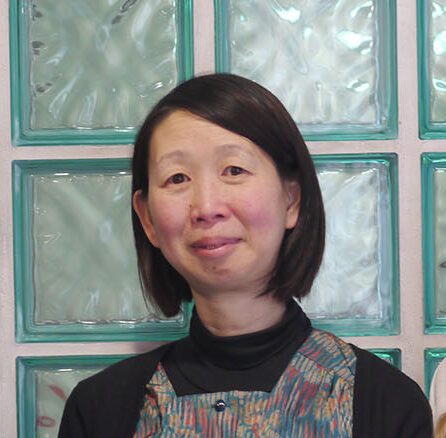 Ling Li – Development Officer, VAL
I first started volunteering a few years ago for Leicester City Council Art & Museum Service as an event volunteer as I love the arts and it was more of a hobby. Followed by becoming a front desk volunteer on a regular basis at Leicester Print Workshop, where I volunteer every Saturday morning as well as occasionally volunteer for Leicester City Council Art & Museum Service.
You can say I truly caught the volunteering bug, as from then on any volunteering opportunities that arise, if I am available I will put my name forward. I have volunteered for one-off events such as; Sparks Art Children Festival and Art beat Festival and have been involved in helping Bright Sparks Art for Mental Health when they have shown / had performances.
With all the volunteering experiences it has help me gain confidence in myself, it has help me feel more comfortable in engaging with people in general, it has help me to network with other people with the same mind set and I have learnt new skills. But the one volunteering experience which has literally change my life for the better is volunteering at VAL as a signpost volunteer, it has introduce me to a sector which I didn't know much about or that I ever thought I work in or maybe even good at. It has given me a new career which I get so much more personally satisfaction & enjoyment than I ever did being a merchandiser in the clothing industry for 20 odd years.
But sadly with the pandemic all the volunteering for Leicester City Council Art & Museum Service & Leicester Print Workshop was on hold and I really missed volunteering.
As I started my life at VAL as a volunteer I thought why not register as a VAL vaccination marshal volunteer, which I have carried out outside of my VAL job as a Volunteering Advisor with the WiLL project. There were a couple of vaccination sites which are walking distance to where I live and being a member of the vaccination team, I thought if I can help fill gaps when they are needed, and if I am available why not.
I thought it would be good to experience it as a volunteer to see what kind of tasks the volunteers are asked to do, what the sites like, and how volunteers are treated, plus I enjoy volunteering anyway I thought it would get me back into the swing of things and make a few people smile along the way.
---
Get involved in volunteering
If you're inspired to get involved in volunteering, you can find out more on our VAL Volunteering website.
If you're a voluntary, community or social enterprise organisation who wants more support with recruiting or managing volunteers, you can get in touch with us via:
helpline@valonline.org.uk
0116 257 5050