Trading Strategies Workshop
11 July 9:30 am

-

12:30 pm
Voluntary Action LeicesterShire, LE1 5SN
Free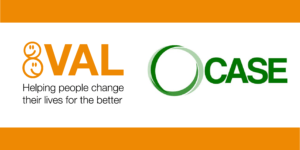 VAL and CASE are running a trading strategies workshop to help VCSE organisations to increase income from trading.
Do you want to increase income from trading so that you can do more good?
Do you want to get better at marketing & selling your organisation?
Do you want to access development funding, finance & support to help you to increase your income from trading?
If yes, then this is a must attend workshop.
This FREE workshop will provide you everything you need to know to develop and grow your social enterprise. This workshop will help you to:
Identify new business opportunities
Develop a new business and marketing plan that will accelerate your impact and support your organisations resilience
Develop an action plan and support plan to enable you to access the right funding, finance and support
Access a £15K grant to support you to get investment ready
Access business support, grants and finance to deliver your services
Social Investment and Funding
Social investment is a financial enablement tool – it enables organisations to focus on organisational development and long term sustainability. It can be used for buildings, infrastructure, IT, equipment, cashflow, enabling and retaining contracts and trading activities, kicking start new services / projects or strategic positioning. Grant funding alone is not a viable source of sustainable business funding.
Don't be put off by the fear of having to repay a loan when you first start exploring social enterprise and investment. Going on the investment readiness and social investment journey is beneficial in that it will help you to think about the direction your organisation will take and where income will be generated and it will help you to develop a business mind-set. The journey is just as important as the end goal. You are not obliged to take out a loan when developing social enterprise business models but it is likely that you will need it if you are successful.
Book Now
To secure your place on this course, register today via our Eventbrite page.
Book Now