Financial Planning Workshop
16 September 2019 9:30 am

-

12:30 pm
Voluntary Action LeicesterShire, LE1 5SN
Free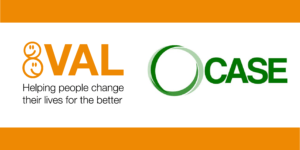 This FREE workshop is for organisations that need support to develop their financial resilience and if they are interested in trading or currently trading. The workshop will improve your financial skills and knowledge which will help your business to be more successful in the market.
Learn how to:
Fully cost your project or service/s
Identify financial scenarios and make decisions on cost/ pricing
Develop financial forecasts/models
Meet due diligence & financial standards for social investment
Delivered by a leading financial consultant and social investment intermediary, Russ Bubley of I For Change. Russ has expertise and experience in the social investment sector, undertaking due diligence for social investors and supporting VCSE organisations to develop financial models and cashflow forecasts that meet the financial standards of funders and investors.
If you would like any further information regarding this event, please contact the VAL Helpline on helpline@valonline.org.uk or 0116 257 5050.
Book Now
To secure your place on this course, register today via our Eventbrite page.
Book Now