Welcome to Future Focus 2020
Booking for Future Focus 2020 has now closed – to book onto Day 3, email reshma.g@valonline.org.uk
Future Focus is VAL's annual conference for the voluntary, community and social enterprise (VCSE) sector in Leicester and Leicestershire.
The theme for this year's Future Focus is resilience and recovery. We know that our sector has been hit hard by the pandemic, even though a huge number of charities and individuals have been absolute heroes in giving their time and resources to help local communities. Now is the time to focus on how we can get the sector back on its feet and future-proof VCSE organisations as much as possible whilst we still face an uncertain future.
This year's Future Focus will take place over three days – October 13 to 15.
With restrictions from the COVID lockdown still in place for people in Leicester and considering the safety of our attendees, we have decided that this year's conference will be fully virtual, with all sessions and talks being delivered through Zoom. Workshops can be booked via Eventbrite using the links below.
Day 1: Funding - Tuesday 13 October
Come and talk to us about funding and how it has changed throughout the COVID-19 pandemic. Hear from like-minded people and problems they've had securing funding as well as hearing from experts in this field.
| | |
| --- | --- |
| 10:00am – 10:15am | Opening talk from Kevan Liles, VAL Chief Executive |
| 10:15am – 11:00am | Keynote: Gary Beharrell, Lloyds Bank Foundation |
| 11:00am – 11:10am | Comfort Break |
| 11:10am – 12:15pm | Workshops |
| 12:15pm – 12:30pm | Closing comments from Kevan Liles |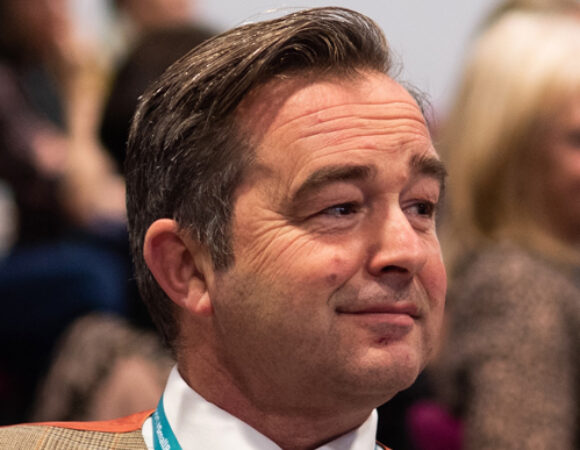 Gary Beharrell is East Midlands Regional Manager for the Lloyds Bank Foundation.
Gary has been involved in the voluntary sector for over 30 years a volunteer at all levels. For the last 20 years in grant management and assessment responsible for the delivery of a wide portfolio of grants and the relationships with charities.
He has also been trustee of a number of local charities and of the ACF as well as the East Midlands Funding forum. He is passionate about the voluntary sector and social justice.
Day 2: Adapting - Wednesday 14 October
How can your organisation continue to work by adapting to new ways of working? How has the COVID-19 pandemic forced/effected your organisation into to new ways of working? Hear and learn from other organisations about new ways of adapting.