Kindness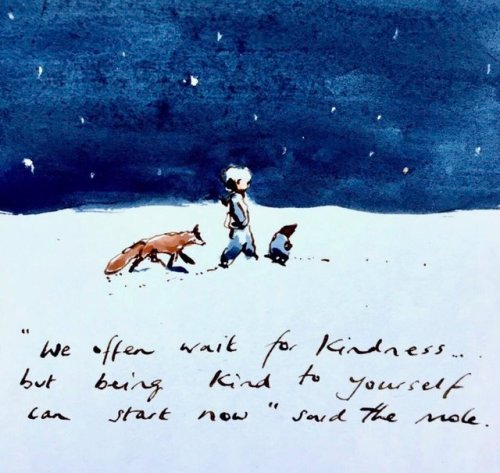 Quote taken from "The Boy, The Mole and the Fox" by Charlie Mackesy.
The very beginning of understanding the art of kindness is to learn how to be kind to yourself, not just on your good days, but every day.
Here at the My Mind Matters Project at VASL we place kindness to ourselves and others above all else. A little story to illustrate this comes from two of our lovely clients who are transforming the kindness shown to them into kindness for others:
For Christmas 2019 all My Mind Matters clients were given a packet of sunflower seeds to grow. Recently we have seen how this has now enabled them to show kindness by planting and nurturing the seeds into little seedlings and hopefully into beautiful flowers which they will then be able to share with others and the circle of kindness will continue. It is in these times that we can be kind to ourselves by learning to appreciate and thrive on the joy provided from the smallest things.
Our members are still meeting each and every week (via video call) on Thursday afternoons at 2pm. Please contact us if you would like to join in with the call to share some laughs and some support.
THE MY MIND MATTERS TEAM – SUPPORTING HARBORUGH DISTRICT