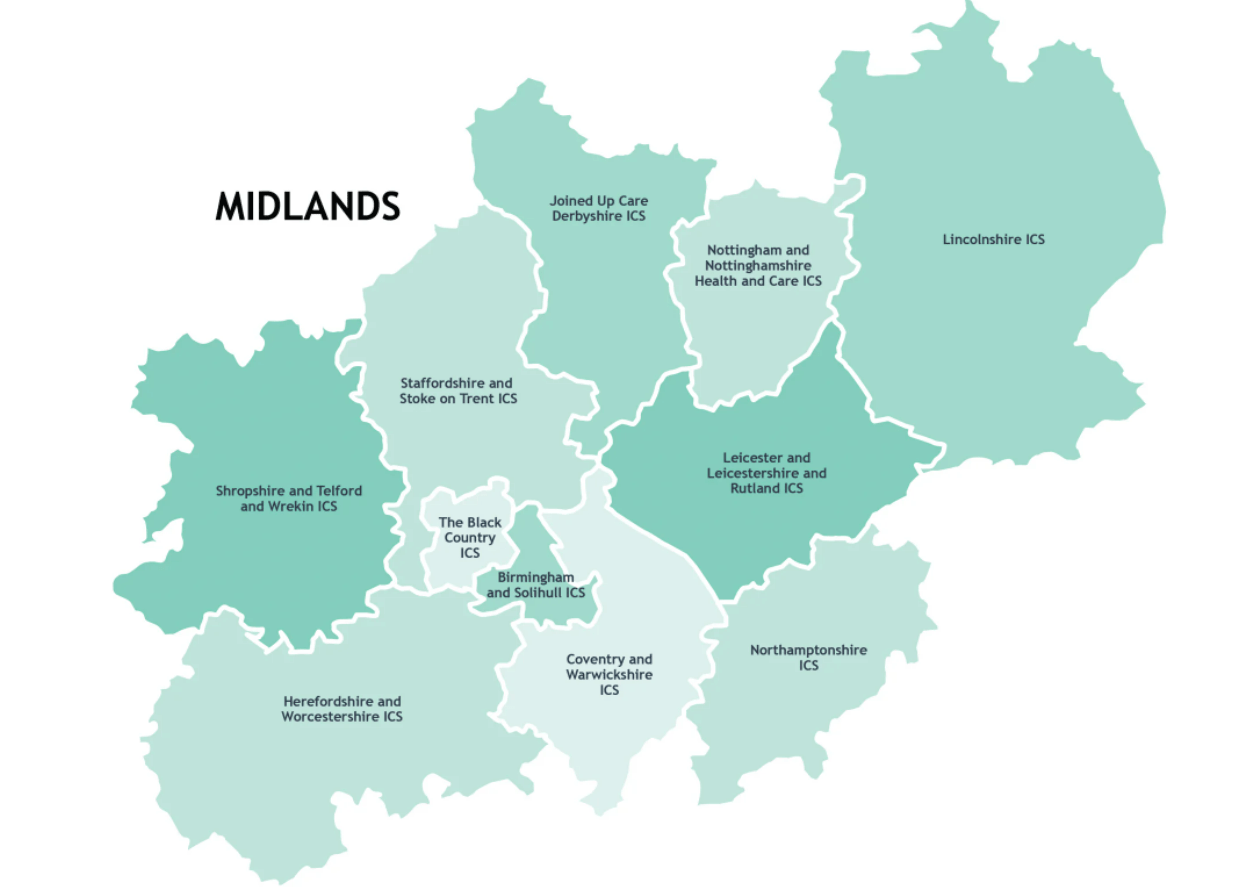 Thriving Communities is a new national support programme for voluntary, community, faith and social enterprise groups, supporting communities in England, working alongside social prescribing link workers.
The learning together programme will help you understand the developments of Social Prescribing and how your work is part of Social Prescribing. You will have the chance to create partnerships with fellow community groups and other professionals across the health and local authority system to sustain your work in the long term.
Click here to learn more about the Midlands Learning Together programme as part of Thriving Communities National Academy for Social Prescribing.
You can find out more at one of the monthly information sessions here.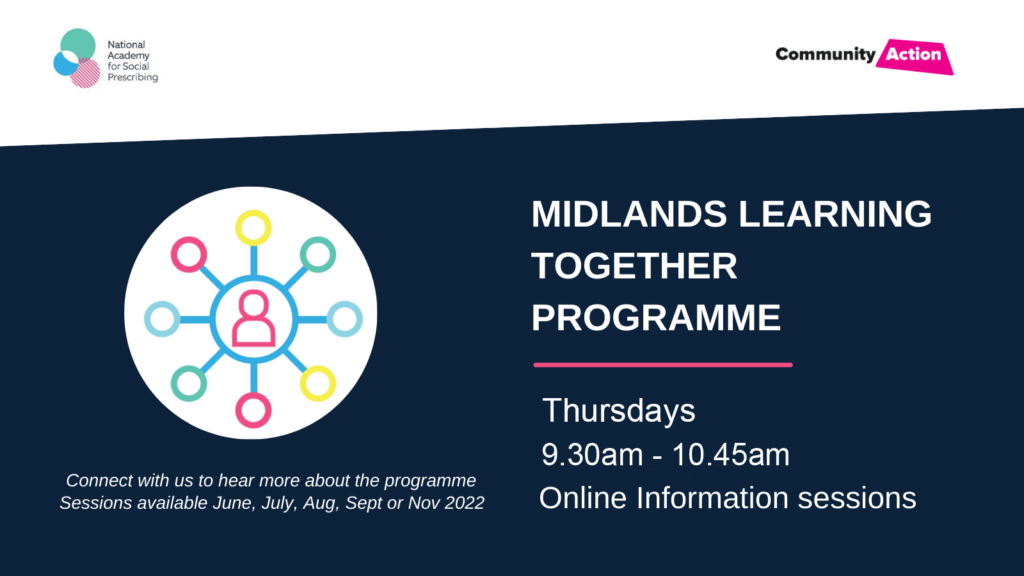 For people in your organisation talking to community groups:
Three top reasons why a group should get involved:
If the group or organisation could be offering Social Prescribing referrals but currently isn't, or have questions about how to do it better.
To include all size and types of groups and organisations, but especially for those small groups or individual people who deliver activities in relation to health and wellbeing that want to be social prescribed.
If they are interested in networking online across sectors and hearing examples of good practice and barriers across the region.