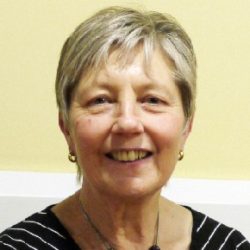 I first want to say how I am immensely proud of the thousands of Leicestershire people who selflessly volunteered to support their communities and the NHS this year as the vaccine rollout continued. In the face of adversity people stepped forward and we are seeing this again at the end of the year as people volunteer their homes for Ukrainian refugees and local charities step up their support for families struggling with the cost of living. So despite a challenging year we again see the tremendous value of local community action and local volunteering.
This year VAL has had to continue to offer our services in a Covid restricted way for much of the year. Even so our irrepressible VALUES clients have returned to 'in person' support with great energy and joy. The participants of our employment projects (GREAT,YES and WiLL) were impacted by Covid 19 but are now returning again. At least 25% of participants have physical or mental health difficulties but they are determined to rebuild their lives with VAL's help.
We have successfully retained our contract with the County Council (for Sector Support) for at least a further 2 years and have continued funding from Health for our work with groups and volunteers. The City Council are planning a new VCSE strategy and we hope to be able to regain some funding from them to support local groups and volunteering when this is agreed. We have also taken advantage of the quieter times to completely refurbish the ground floor of the VAL offices – come and visit us – you won't believe the difference!
Finally VAL has been recognised for its hard work in the local area in the Queens Platinum Jubilee Awards and our Chief Executive was also awarded an MBE in the Birthday Honours.
Linda Jones (VAL Chair)
VALUES
The VALUES Project supports people with learning disabilities in Leicestershire to have fun, make friends and learn new skills. VALUES offers group activities ranging from life skills like maths and English to fun activities like cycling, dance and theatre.

100+
people with a learning disability supported
7
days of service provided every week

51
weeks of support throughout the year
VALUES Youth Sports Group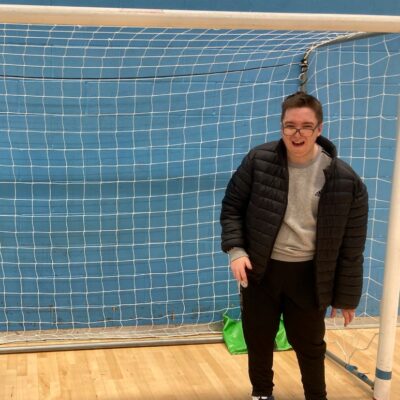 This year we've been successful in securing a grant from Mencap and Sport England though their Tackling Inequalities Fund. With this money we were excited to start our new Saturday Sports group. This group engaged young people between the ages 16-25 from across the city and county. They've been supported by us to partake in a wide range of different sporting activities, including football, boccia, basketball and cricket. It's been great to provide young people with the opportunity to get out at the weekend, socialise and keep fit; this has been difficult for everyone over the last few years, and that's no different for young people and adults with learning disabilities. By providing this group, we have not only promoted the importance of healthy living but also reduced social isolation and built friendships.
Read more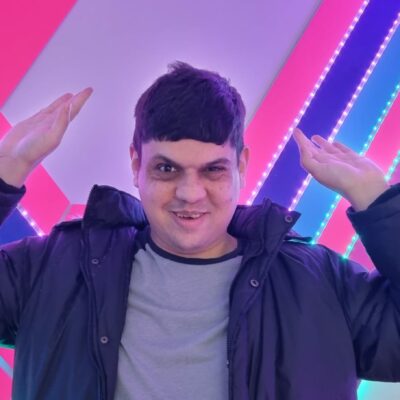 Over the course of 2021-22 we have been seeking feedback from our clients, parents and care-givers and other professionals in a range of ways, including social media emails and video-recorded sessions.
The main themes to come out the interviews with clients have been that they love the activities they do and the staff that work with them. The Support Workers are described as "helpful, kind, thoughtful and generous by CS and as being "nice and respectful" by AD. No one reported having anything bad to say about any of the VALUES staff.
Read more
VALUES KickStart programme success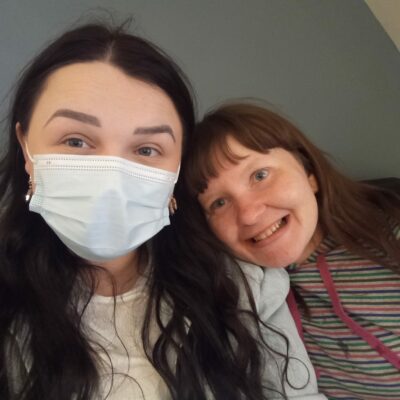 During 2021-22, VALUES took part in the KickStart scheme, a program run by the government to help young people to gain paid work experience and training.
We worked closely with the East Midlands Chamber and the Department of Work and Pensions to be able to complete all the relevant paperwork to join the scheme and to attract young people to apply for the role. We successfully appointed 5 people in to the role over the course of the year. The government pays for the trainee's wages for 6 months, enough time for them to gain valuable knowledge of the role, in this case, how to support someone with a learning disability and also about the world of work in general.
Read more
VCSE (Voluntary Community Social Enterprise) Sector Support
This financial year bought with it a change from mobilising volunteers in the community to supporting the roll out of vaccination sites and mobilising efforts across Leicester, Leicestershire and Rutland. The team continued to provide one to one support for VCSE organisations this time focussing on recovery plans and sustainability. Despite the onset of the Omicron variant we felt fortunate to be able to deliver our flagship conference Future Focus as a hybrid event both online and face to face to reconnect the sector. Notwithstanding the withdrawal of infrastructure funding by Leicester City Council we held the virtual funding fair and supported groups through our health contract and successful secured the re tender of the County infrastructure contract. We are looking forward to working with our strategic partners across the county going forward.

£157,281
Money raised

23
Training and events

329
Groups supported

1,820
Helpline enquiries
Vaccination roll out programme
In early 2021 VAL were asked to support with the Vaccination Roll out programme across Leicester and Leicestershire, to recruit volunteers to act as a friendly face and a steward role for those coming to have vaccinations.

683
People volunteering

12,984
Number of shifts filled

40
Number of vaccination sites supported
Virtual County VCSE Funding Fair – 23 November 2021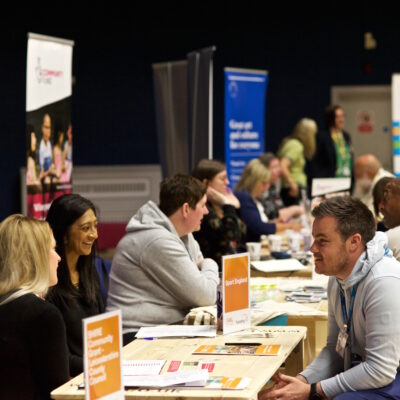 In November 2021, VAL held a virtual Funding Fair giving the VCSE a chance to virtually meet local and national funders about the funding opportunities available in Leicestershire.
The Leicestershire VCSE Funding Fair was a virtual event and all Voluntary, Community and Social Enterprise organisations based in the county were invited to attend on Zoom and speak to local and national funders who were actively investing in community groups in their area.
The funding fair gives organisations the opportunity to talk to potential funders, learn about the current funding programmes and how VAL can help in the funding application process for bids.
Read more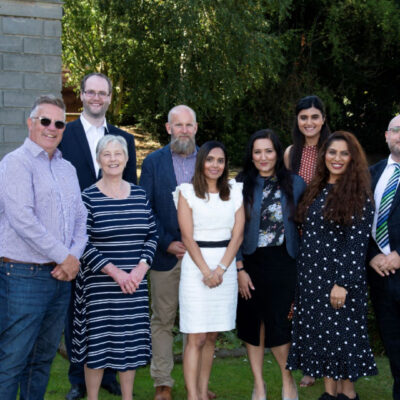 Future Focus, VAL's annual flagship event was held in September 2021. Feedback and local intelligence from the sector revealed that a hybrid event would be more inclusive and engaging.
The event was delivered over two days with the first day as an online option and the second day as a face to face event for those who felt safe and comfortable attending.
The theme 'Reconnecting for a Sustainable Future' focused on key topics affecting the sector, and provided an opportunity to share ideas and bring innovation and most importantly network and reconnect.
Read more
Face to face Volunteering Network & Learn Event in Charnwood
VAL hosted the first face to face Volunteering Network and Learn Event since the outbreak of the pandemic on Tuesday 1 March at John Storer House in Loughborough.  The Network provides support networking opportunities to local volunteer involving organisations (VIOs). Whilst the Network has continued to meet virtually over the last two years, this opportunity for people to meet in person has proven to be a step back towards normality.
Speakers included Paul Akroyd from Fare Share Midlands, Luke Green from Active Together, and Reena Owen from Blind Veterans. VAL also facilitated a discussion workshop to consider training requirements, how organisations have used virtual systems to recruit, manage and retain volunteers and ongoing volunteering enquiry numbers.
Feedback from the session:
"Nice to see people in person – Reconnecting Remembering were all still out there"
– Penny Hopkins – John Storer House
VAL Volunteering
Over the last year, VAL has continued to see drastic shifts in volunteering as the country has looked to tackle the challenges of the COVID-19 pandemic. The launch of the vaccination rollout in late 2020 led to more than 2500 volunteers coming forward to support the vaccination sites, much like people came forward in the initial lockdown in 2020. However, as restrictions have eased over the last year, VAL has worked closely with local volunteer involving organisations to support reopening of services and the return of volunteers to support the wide range of services.

1047
Enquiries

133
Organisations added to the website

326
Volunteer opportunities available
WiLL
An exciting year for the WiLL team at VAL, we were successful in securing the extension with new targets and an expansion to the team. The team at VAL continue to support participants in rural areas of Leicestershire to find work, training and volunteering opportunities. In addition to this success we were invited to act as a representative to the WiLL Project Board. The team adopted the hybrid model early basing this on individual need, securing both outdoor and indoor venues across the County to meet participants safely.
78
participants supported
19
Exits into training and employment

20
Volunteering outcomes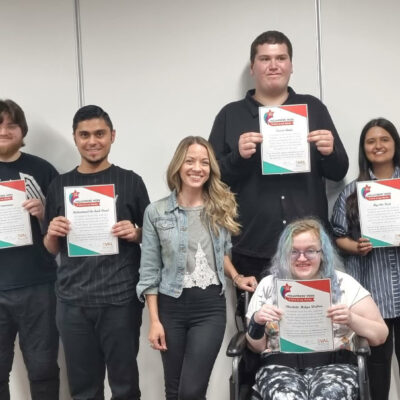 VAL hosted a virtual Volunteering Fair specifically for 16-25 year olds living in Leicester and Leicestershire. The day was made up of 3 sessions; Health and Care, Arts Festivals & Events, and VCSE Sector. Each session had 5 speakers from Volunteer Involving Organisations and a Q&A session.
Each organisation had the opportunity to tell attendees about their organisations, the work that they do and the types of volunteering they have available for young people. Attendees were also able to ask questions directly to organisations and VAL about the opportunities and the benefits of volunteering.
There were 18 attendees for the health and care session, 12 for Arts, festivals & events, and 8 for the VCSE session. The Fair was well received by attendees and speakers.
Feedback from the session:
"I would like to say thank you for organising this, it was extremely informative and helpful!"
GREAT Project
The GREAT (Getting Ready for Employment and Training) Project helps families in Leicester and Leicestershire to find work and training. The project is funded by the European Social Fund and The National Lottery Community Fund.
63
participants supported

47
participants were disadvantaged
16
moved into employment or training

93%
left the project with an increase in their confidence

89%
left with employability skills

89%
saw an improvement in their relationships
Getting Back Out There
This year the GREAT Project, with a larger delivery team at VAL, has focused on referrals and getting participants onto the project who require employment support.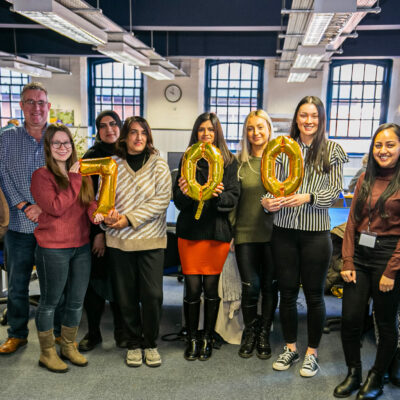 After a 20 month hiatus, since moving the GREAT provision online in response to the COVID-19 pandemic, the project has safely resumed delivering face-to-face support to its participants and has continued a mix of remote and in-person activities and workshops. There's been positive feedback from the participants who have attended these sessions during this transition.
The Project was delighted to reach a goal of supporting 700 people towards and into employment and training opportunities. This couldn't have been achieved without the hard work and dedication of the whole team.
Furthermore, the GREAT Project expanded their services this year with the addition of Optima-UK, a much needed Health and Wellbeing support provider, and Scalliwags Mobile Crèche, offering pop up flexible childcare services to run alongside Project activities.
We are pleased that the GREAT Project has been extended to March 2023.
Let's Get The Show On The Road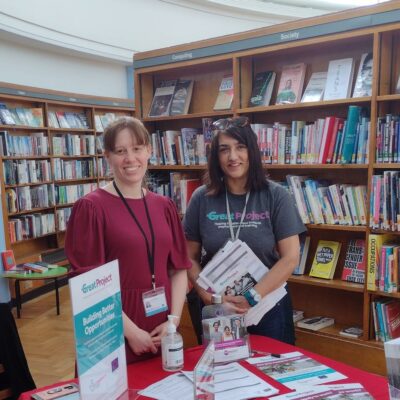 The GREAT Project's inaugural roadshow launched in March 2022, showcasing the project's employment support provision. The roadshow is part of the Project's engagement strategy to reach hard to reach unemployed members of families across the city and county, who often face a complex array of barriers to finding work.
Focusing on family centric venues such as libraries and Children's Centres, GREAT team members have been available to chat to unemployed members of families about the project's free employment support and have successfully gained many new referrals to the project in a short timeframe. With the increase of regular community engagement and presence in our service area, relationships have been forged between GREAT and local organisations and venues to support in our delivery and reach potential referrals moving forward.
Support for Syrian Refugee Community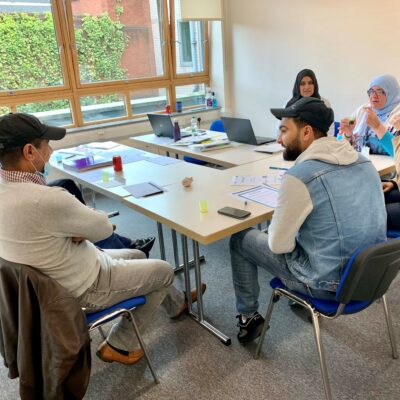 This year, the GREAT Project relaunched the bi-lingual Star Amal group consisting of Syrian refugees, with the support of an interpreter. The Star Amal group demonstrated growth in self- esteem, confidence and resilience despite language and cultural barriers with job exits achieved by some of the group as well as others achieving life skill goals, such as passing their driving test.
One participant gave the following feedback:
"Thank you for your support, I liked the approach you took. I was happy to be a part of the group and
for having the links with the project and others supporting us."
Feedback from the members of this group spoke about the supportive approach from the GREAT Project to meeting their diverse cultural and trauma support needs in a safe way, which enabled participants to grow in confidence, learn about employers' expectations and roles available.
YES Project
The Youth Employability Support (YES) Project supports local young people by helping them overcome any challenges or barriers that have prevented them from finding work or going into further education. The project is funded by the European Social Fund and The National Lottery Community Fund.
102
young people supported

22
exited into work or job searching

20
exited into education or training

86%
felt they had better self-confidence
69%
developed their employability skills

64%
saw an improvement in their health and wellbeing
The YES Project continued to deliver its service through the pandemic, facilitating new ways in which activities could be delivered. This was crucial as it allowed the YES Project to continue being there for the young people it supports. As a result, the YES Project saw some remarkable moments over the last year, both in terms of memories and milestones.
Not only was the YES Project finally able to resume face-to-face activities, it also hit a new milestone: it signed up and supported over 700 young people. The work the project was doing with these individuals, and the impact it was having, was recognised by ERSA (Employment Related Services Association), and YES was ultimately named a finalist in their 'The COVID Employability Challenge 2021' awards. The YES Project's funders, the European Social Fund and The National Lottery Community Fund, also saw the impact the project had on the local community we are pleased that the YES Project has been extended to March 2023.
Looking ahead, there's some change happening on the YES Project and we are looking forward to offering the new delivery model to as many young people as possible.
Face to face delivery returns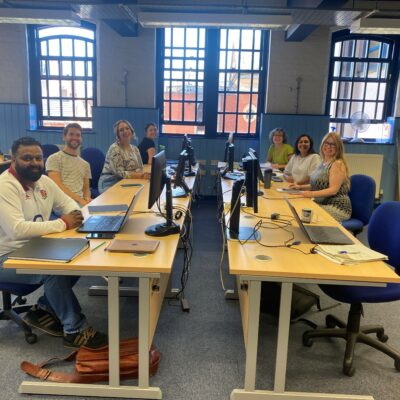 One of the biggest moments for the YES Project was resuming face-to-face activities. Delivering in person was a hugely pivotal moment for the project, because it meant some normalcy was returning. Young people were not only able to leave their houses and meet others for the first time in months, but they could work on their interpersonal skills whilst engaging with fun activities too.
View gallery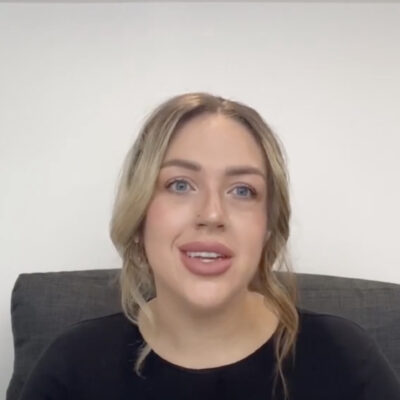 During the 21/22 financial year, ERSA (Employment Related Services Association) named the YES Project as a finalist in their awards, 'The COVID Employability Challenge 2021'. After hearing what the project did to continue supporting its young people, it's clear to see why YES was a finalist for the 'Team of the Year – Hardest Hit' award.
Watch the video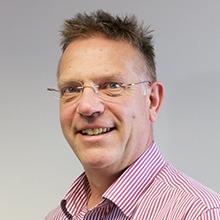 As anticipated in the last annual review this has continued to be an 'abnormal' year affected by Covid 19 and the year ends with the Government now grappling with a cost of living crisis and huge demands on resources. The Government has now issued guidance on the replacement for EU funding – the UK Shared Prosperity Fund – and VAL is actively working with local Councils to secure some resources from these new funds. We have refurbished our ground floor and created new lettable office spaces that have been immediately let at a premium – and we are seeing a faster return to meeting room demand than expected.
In the coming year we will:
Seek a return of funding from the City Council to provide support for local community and
voluntary groups and support for volunteering (once they announce their VCSE Strategy)
Build on our vastly improved links to Health to enhance their engagement with local VCS – in
particular as the new Integrated Care System is established.
Maintain our VALUES service for people with learning disabilities, seeking to continue to
grow the service steadily by 3% per year – attracting clients back post-pandemic.
Seek replacement funding for our Building Better Opportunities projects (GREAT, YES and
WiLL projects) that are due to end in 2023.
Seek to secure the contract for Healthwatch Leicester and Leicestershire from April 2023 –
bringing this delivery back to a Leicestershire based organisation.
Provide excellent, flexible workspaces to rent and safe areas for people to meet.
Kevan Liles (Chief Executive VAL)
With thanks to our funders