Voluntary Action LeicesterShire (VAL) is a delivery partner within the Leicestershire County Council Multiply Programme. A specific project to help local residents to improve and develop their numeracy skills.
Numeracy skills is more than having a maths qualification, it is the ability to understand and use maths every day, to start to understand your own finances, setting and keeping to a budget, make sense of data or statistics that's shared by the news/ social media and companies, and it can open doors to new opportunities for employment.
We at VAL feel passionately that numeracy skills can be developed for all adults, we will be delivering a small project for residents aged 19+ residing in Blaby District and Lutterworth. A project that is all-inclusive enabling individuals to develop skills that are personal to them, for their home life, employability and social journeys.
One to one support that is bespoke and tailored to the individual supporting them to develop their numeracy skills
Mentoring support by experienced Numeracy Peer Mentors
Training package that offers short courses
Practical experience of using numeracy skills by volunteering at your local VCSE Sector organisation
If you are aged 19+ and would like support in this area of your life;
If you are interested in volunteering for us on this project;
If you are a VCSE sector organisation and have opportunities for people to volunteer that will help them to gain practical experience and apply their skills.
For more information on how you can get involved or how to join the project email us on: multiply@valonline.org.uk
---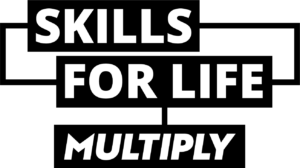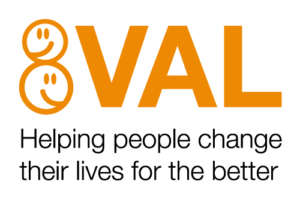 Multiply is a new government-funded programme to help adults improve their numeracy skills. We are working together in partnership with Leicestershire County Council and Skills for Life, to deliver the Multiply Project.