Recruit volunteers
Volunteers play a critical role in helping organisations of all shapes and sizes thrive. We can help you to find volunteers to support your organisation.
Start recruiting volunteers today
If you involve volunteers in your organisation, or if you're looking to start recruiting volunteers to support your work, you can find them on the VAL Volunteering website.
It's free to sign up as a recruiter on our site and post volunteering opportunities. Volunteers apply directly to you, giving you the freedom to screen your own applications and find the volunteers that meet your requirements.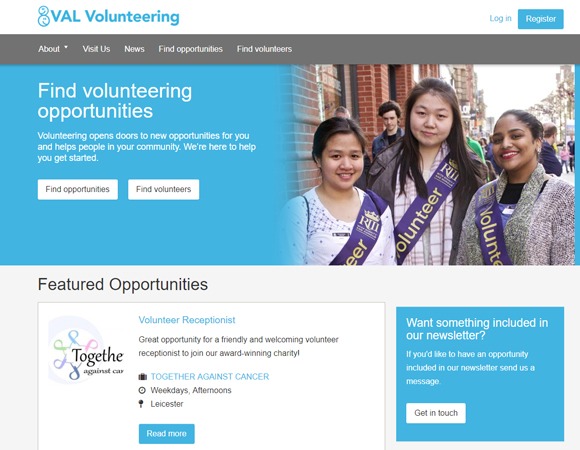 If you need additional support with recruiting and managing volunteers, you can contact our Volunteering Team directly.
You can also:
Attend our Volunteer Network events
Read through some of our free resources on involving volunteers
Sign up to our monthly Involved newsletter
Attend other events, like our Funding Fairs or our annual Future Focus conference