Start volunteering
Volunteering opens doors to new opportunities for you and helps people in your community. We're here to help you get started.
Sign up and search for opportunities
Our VAL Volunteering website is the place to go to find volunteering opportunities in Leicester and Leicestershire.
You can register on the site, search by the things you're interested in, and apply directly to any one of hundreds of opportunities posted by organisations.
You can also read news about volunteering and learn about some of the benefits volunteering can have for you.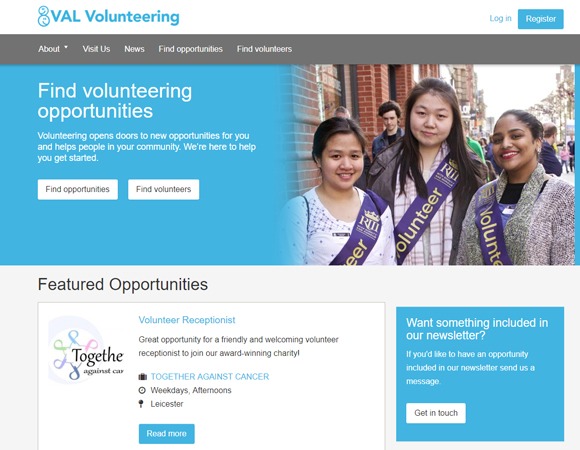 Drop in and see us
Our city centre volunteer drop-in service is available three days a week for you to come in and speak to us about volunteering.
Mondays: 10:30am to 12:30pm
Tuesdays: 10:30am to 12:30pm
Thursdays: 10:30am to 12:30pm
Self Service
Self-service computers are available for you to come in and search on the VAL Volunteering website on your own.
Monday to Friday: 9.00am to 5.00pm