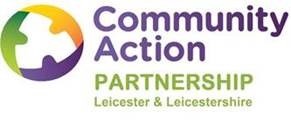 During the initial lockdown Community Action Partnership suspended its community transport service but we were very mindful that many of our customers were alone and scared.
So we asked our volunteer drivers if they would help by making a telephone call to those customers they felt able to do so.
Lisa one of our drivers says,
"During the first lockdown when driving stopped I think the lunch ladies enjoyed keeping in touch with me via telephone calls. To be honest, it helped me as well, having those ladies of an older generation to talk to. It was interesting to hear them compare the pandemic to the war. I've been full if admiration of them during this time."

"It was nice to feel appreciated when I started taking people shopping again. They were happy to have some independence again and I felt I was useful again"
During the vaccine roll out Community Action Partnership team up with Blaby District Council to offer a subsidised service for ANYONE needing help to get to their vaccine appointment.
This is when we met Sarah – who during the journey explained she hadn't been out the house for 3 years. Our volunteer driver chatted with her and made sure she felt at ease, reassured her the vaccine centre had lots of measures in place and also explained about our service.
Sarah asked if the driver would take her to her 2nd appointment as she felt safe with him – we naturally obliged. Sarah has since been out with or volunteer drivers to the dentist – increasing her independence in the community and accessing key services.
Get involved in volunteering
If you're inspired to get involved in volunteering, you can find out more on our VAL Volunteering website.
If you're a voluntary, community or social enterprise organisation who wants more support with recruiting or managing volunteers, you can get in touch with us via:
helpline@valonline.org.uk
0116 257 5050