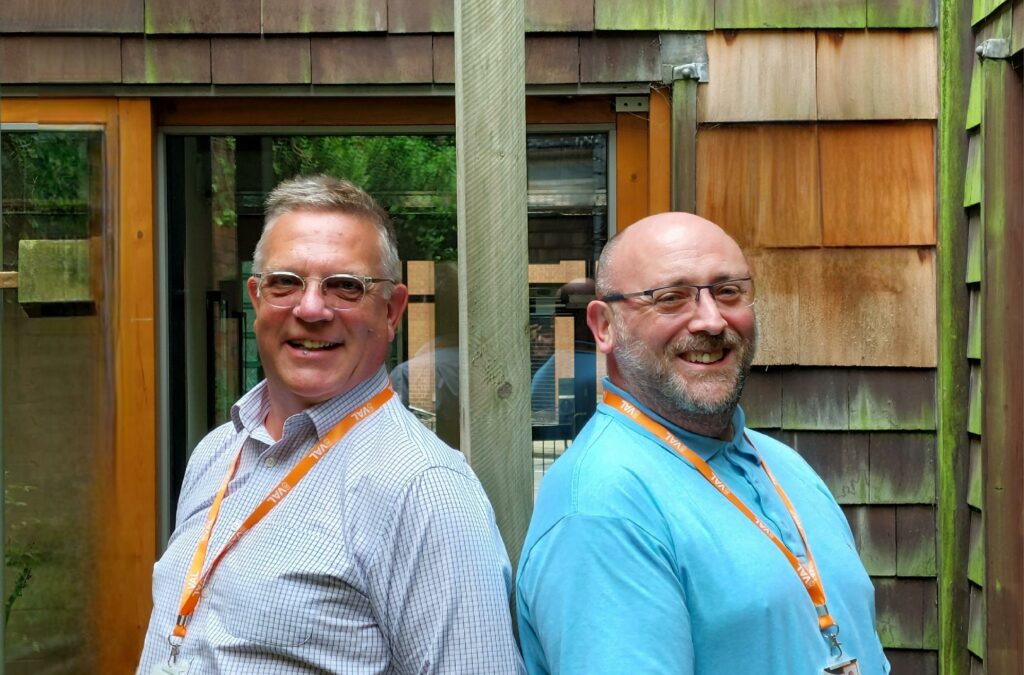 L-R: Kevan Liles & Kevin Allen-Khimani
Kevin is the current Head of Operations and Services and has more than 20 years' service at VAL.  He is well known to many important local stakeholders and will provide experience and continuity for VAL as they move into their next stage of development.
Kevin successfully led VAL's dynamic response to the Covid 19 pandemic, mobilising thousands of local volunteers and hundreds of community groups to support vulnerable local communities.
"I am delighted that the Trustee Board has been able to secure such a strong successor to lead VAL into the future. The Board will do everything it can to support Kevin in his leadership of our organisation that has proved to be such an essential component in improving the lives of the people and communities of Leicester and Leicestershire."  Linda Jones, Chair of Trustees.
Kevin will commence his new role in mid-September to allow a 6 week handover period before Kevan Liles retires at the end of October after 33 years' service at VAL.
"It is so exciting to be given this opportunity to lead such a fantastic organisation. I have already had a tremendous career at VAL and have steadily developed my skills and experience.  My intention is to lead VAL to a better, more sustainable future – building on the strong foundations that already exist."  Kevin Allen-Khimani, VAL CEO Designate.
Get more information
For interview requests with Kevan Liles or Kevin Allen-Khimani, further press information, photographs or details on other VAL projects, please contact our Communications team on: bhavini.l@valonline.org.uk